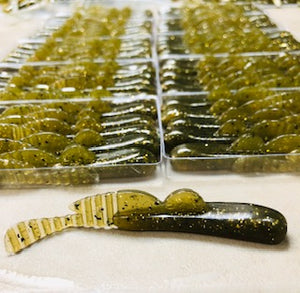 Our original design Goby is the exact size and profile that fish feed on in many lakes. 
If your looking for the ultimate finesse bait to catch the big ones this is it.
Infused with our Triple F scent, real fish Pheromones and Amino Acids to make em Bite
Swim it, drag it or drop shot it!
10 baits per pack.